Bridesmaids + SomeECards = Happy!
I love me some fun cards - and SomeECards is a great site! Ran across this one today and it was just too funny not to share!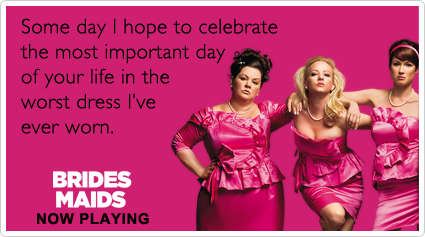 I look forward to seeing the movie with some Friendors (Vendors who are friends too!) - are you going to see it? Have you seen it? Is it as amazing as I hope? :)
Happy planning!
Visit us at A Music City Event or call 615.727.3903
Never miss another update!
Subscribe to MCE Blog to have new tips, advice and Real Nashville Weddings sent directly to you.
And no, we never ever ever share your e-mail with anyone. Period