What to Wear to a Wedding - Par Deux, Men's Style!
Choosing the right outfit for a wedding can be a challenge for guys depending on its style, location and the time of year. They (not really, but it feels like it) have fewer options than we ladies and tend to not take as many fashion "risks" as we do! Here, our helpful guide for menswear to a wedding!
Summer Wedding
image courtesy of ALowCountryWed.com
Certainly avoid black and other dark colors unless it's a formal event. You also want to avoid wool and other heavy fabrics typically worn in fall and winter. Choose a lighter colored suit in cotton, linen or seersucker. Many designers continue to come out with suits in fabrics other than wool. Also, a cotton or linen suit with a bit of stretch added with help retain its shape and give it a slightly more polished look. If it is an evening wedding, black would be acceptable, but go for cotton as I have mentioned. And don't forget a sharp, fashionable bout or silk pocket square!
Winter Wedding
Obviously dark colors are appropriate as well as wool. Suits and blazers with nice trousers, or perhaps a cashmere v-neck sweater with a shirt and tie underneath would all be nice choices. A dress shirt, tie and dress pants are acceptable on their own if that's all you have, but dress them up with a sweater or blazer if you can. Texture and prints are fun to play with and can drastically change the appearance of your suit! AAAND one can never go wrong with a sharp 3 piece suit!
image courtesy of sfgate.com
image courtesy of baronboutique.com
image courtesy of indulgy.com
Evening Wedding A dark suit is always appropriate and a tuxedo is the only thing to wear if you know it is a formal affair, but remember tuxedos are not to be worn before 5:00pm. If you know it will casual or semi-formal, you can always wear a blazer and slacks with a tie, but try not to look like you've just come from the office. Opt for a tie, shirt or both that look more stylish than your usual office attire.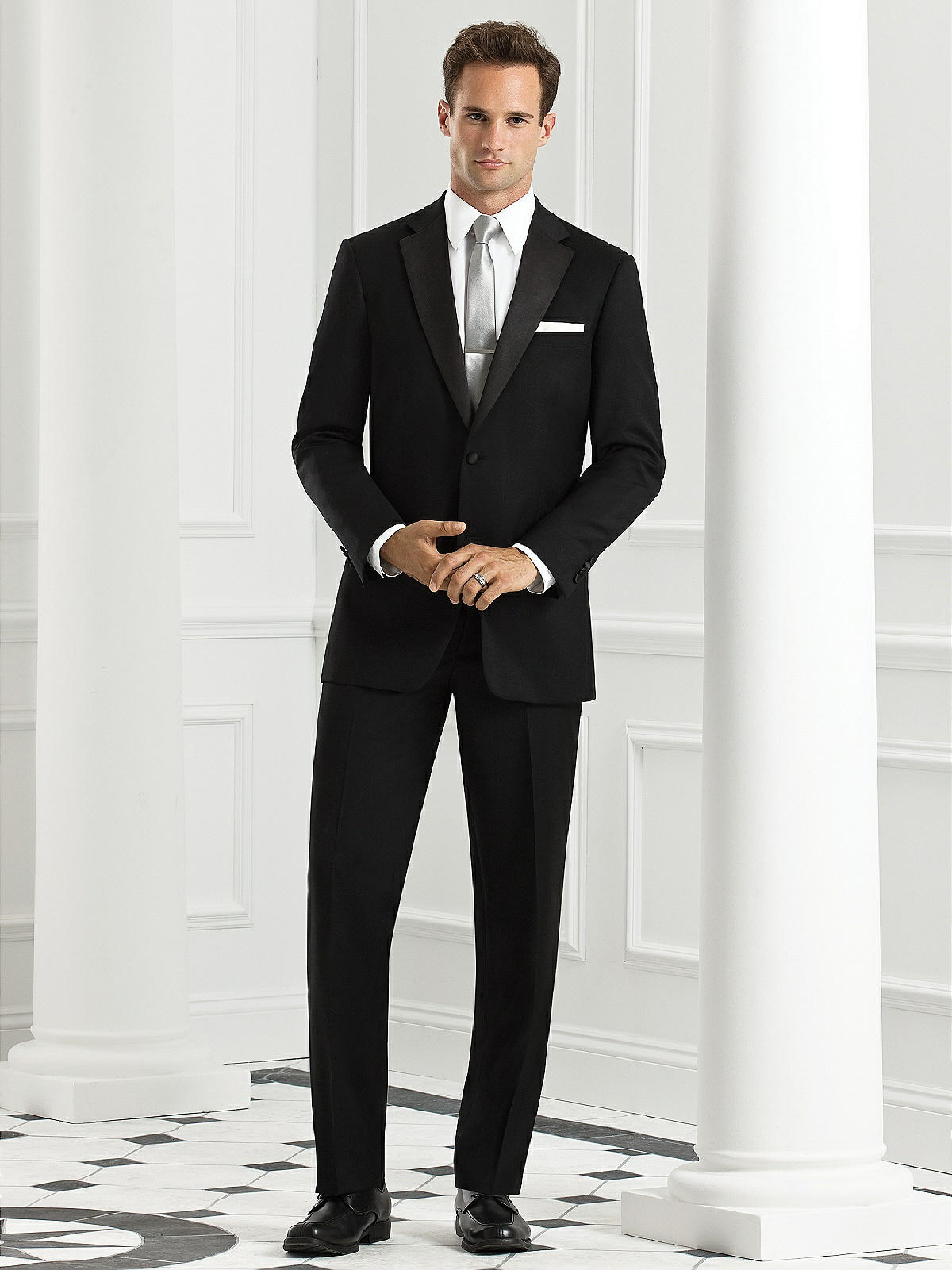 image courtesy of dessy.com
To Be Avoided at All Costs (and I have had the misfortune of witnessing all of the following first hand)
Too casual of a pant such as cargo pants or worse, jeans
Birkenstocks
Out-dressing the wedding party
Un-ironed clothes and unpolished shoes
Wild colors and prints (suits only! Go crazy with your shirt, tie, vest, sweater... those are your accessories. Have fun with them!)
Disclaimer The above rules don't exactly apply if you have been invited to a beach, Vegas, or some other out-of-the-ordinary wedding. In those cases, unless otherwise directed by the wedding party, anything goes. Yikes!
Happy dressing!
website ~ facebook ~ twitter ~ pinterest
*We hate it when people share our personal info – we promise not to share yours!